PCGuyIV at Thoughts & Theories hosts Truthful Tuesday where we have to answer the question(s) as truthfully as we can.
What three movies best sum up your taste in movies, and why?
Frozen (2013): When we think of true love in a movie, especially in a Disney movie, it's mostly a romantic kind of love. So, it was refreshing to watch a movie that showed the love between siblings (even if estranged) was true love too. The songs were wonderful, as were some of the dialogues and the character of Olaf (a snowman). A teenager when it had released, I had loved it and I can watch it again.
(Though if I had to choose a romantic love-story, I would go for Letters to Juliet. A cute story with a link to the famous 'star-crossed lovers', amazing actresses and a good song by Colbie Caillat.)
Having grown up reading Satyajit Ray's Feluda series, like most bengali kids, the movies became part of my childhood. Though numerous movies have been made by the renown author-turned-director himself and later his son, these two remain my absolute favourite: Joy Baba Felunath & Sonar Kella.
The sheer genius and strong morals of Feluda, the private investigator is complimented by his nephew Topshe (the keen-eyed narrator) and the writer Lal Mohan Babu (a peculiar man who not only provides comic relief but is a faithful companion even in the face of grave danger). As the trio solve these mysterious cases, we are swept up in their adventures that takes us all over India (occasionally, even abroad) and become a part of their world. Feluda is somewhat like a bengali Sherlock Holmes, with his success, the dangerous criminals and a similar process of solving the crime.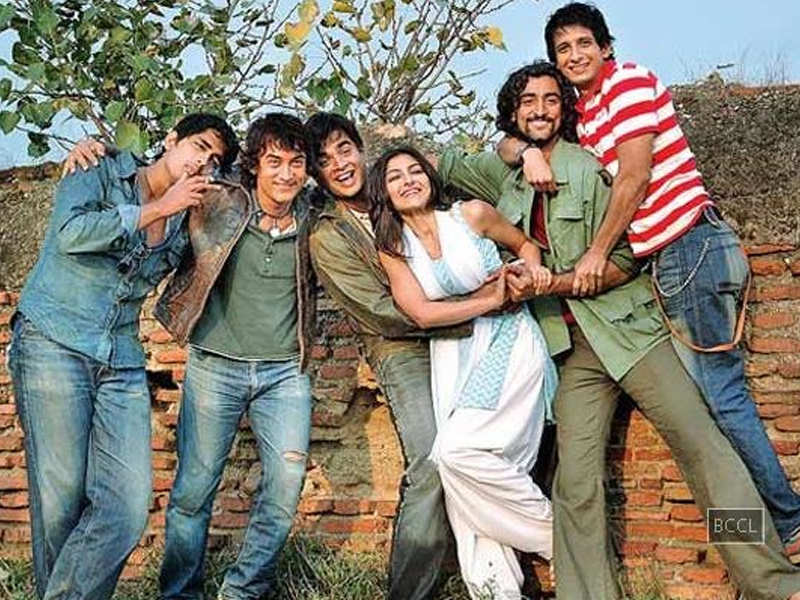 Rang De Basanti (2006): One of the best Bollywood films that I've watched till date, RDB simply pulls at your heart-strings. Even with all the back & forth in time; the colonial era was shot beautifully and seamlessly woven with the present narrative, this movie explores a gamut of emotional relations (some good, some failed)- parental bonds, friendships, loyalty, love and true patriotism. Not only does it portray the corruption and religious tussles that is the reality of a modern, independent India; but it also manages to breach these divides- a love that crosses the national divide, a friendship that overcomes religious bias, a nationalistic spirit that penetrates the indifference of our youth and the greatest divide of all time: past with the present.
---
© 2020, Cozy Quiet Corner.