Reena is the host for Reena's Exploration Challenge #155.
Reena says– Horror is a genre we haven't touched in the Exploration Challenge prompts as yet.. I make an effort to conquer my own inhibitions and discomfort with horror. Explore your psyche to see if you love something so short, or take a longer route to build up anticipation and fear.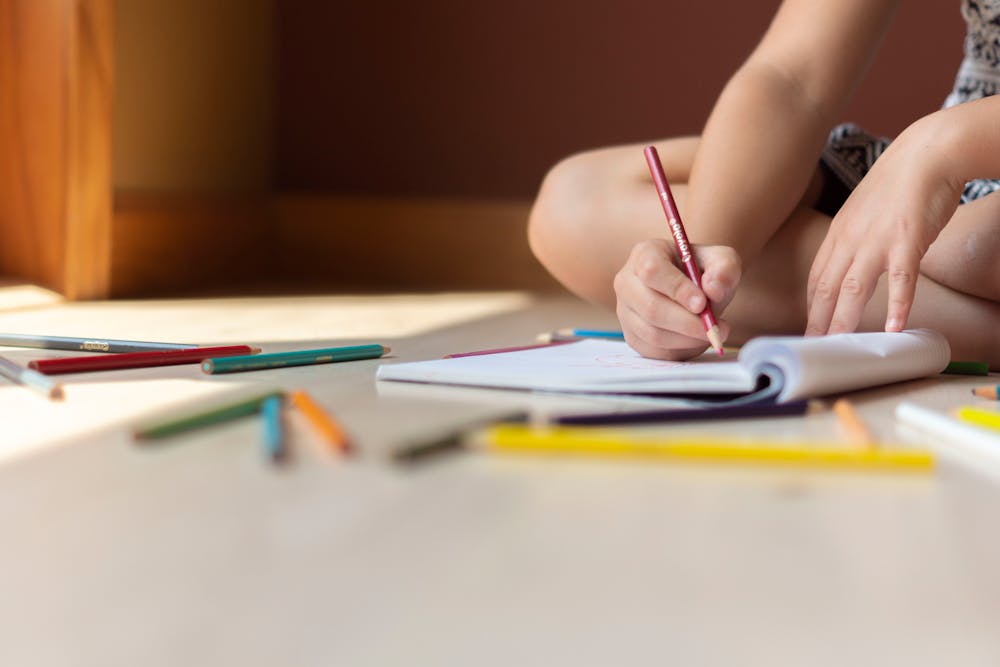 Maria was annoyed as she entered her house, hands full of grocery bags and medical supplies. She had knocked and rang the doorbell repeatedly, waiting for her fiancé Erik to open the door. He must have fallen asleep on the first floor guest bedroom, she groused mentally.
Relieved of her burden, she went in search of her six year old. The house seemed a little quiet.
No TV, no whispering. Nothing. Was Rachel taking a nap as well?
Maria frowned. Her daughter was always ready with an excuse or tantrum to skip nap time, so….
Rachel was indeed awake, sitting on the rug in the living room as she painted something with deep concentration. Maria took a step or two, before she stopped, eyes wide. Along with her crayons and coloured pencils stewn about, there were splashed of blood, a small puddle here and there.
But her daughter was unbothered, serenely painting a picture. "Daddy's home," the child greeted her mother, giving a small smile. Maria stood still, trying to understand. Her eyes fell on the flowers on the mantle, the vase had been empty when she'd left this morning and Erik wasn't the type to buy flowers. Especially not three lilies, two chrysanthemums and a single pink rose at the centre.
"Daddy's home, mommy" Rachel repeated, before adding, "He looked sad, like in pain."
Not uncle Erik. Daddy.
Maria ran to their bedroom. Erik lay in bed, eyes open but not breathing. Not a single drop of blood anywhere.
The room smelled like leather and cinnamon, a smell she could never forget but thought would never smell again.
His scent.
The scent of a man who had died five years ago.
---
© 2020, Cozy Quiet Corner.